TESTED! Strategies to Earn BIG BUCKS as a Reseller Hosting
The Internet is growing bigger and bigger every day. Countless websites, apps, software etc are built every day, not to mention the rise of mobile Internet which generates high demands to businesses such ISP (Internet server providers), mobile phones, and of course, web hosting.
With Signetique, the products and services that you can resell include Cloud Servers, Web and Email Hosting, Dedicated Server, Managed Services, VPS and Online Backup. Becoming a web hosting reseller can be a very profitable way to earn residual income.
Do you wish to become our top reseller who earns thousands per months? If others can do it, so do you. If you are keen to become our top earners, read on to discover the 10 BEST TIPS (Tested!) we give to our resellers!
1. Customer Segment
Estimate the number of customers you can bring in to start the business. This will determine the reseller package you'll need. If you are targeting SMEs (Small and Medium Enterprises), the package you choose should be one that is tailored to meet their needs.
2. Packages
Determine the types and size of packages you will offer your customers. Customers are mostly looking for specific hosting plans that suit their business requirements. Your hosting plans must allow customization so that you can design tailor-made solutions for your customers. This also helps you sell better and get more profits on sales.
3. Price Positioning
Determine the price you will set for your packages. Research the pricing and then, break down your resources. Divide up server cost, operational costs and other factors. Websites needing secure certificates for e-commerce and companies demanding more space and bandwidth should be charged a higher rate. Make sure to get exclusive partner pricings from your principal.
4. Business Planning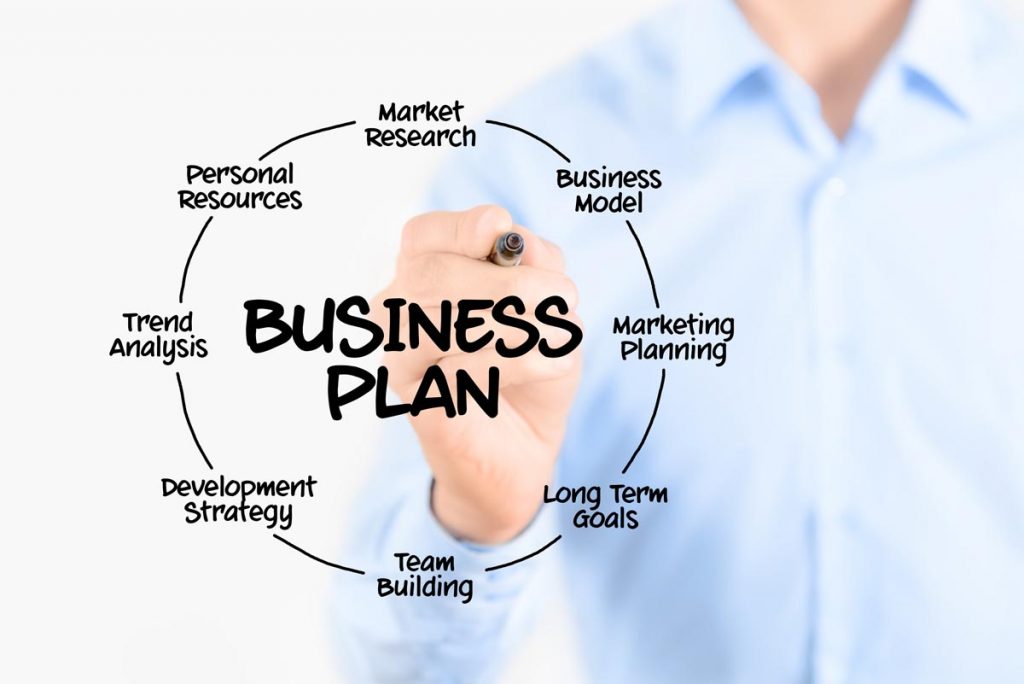 Compare reseller hosting plans to see who meets your needs and your budget. Choose a hosting plan from the aforesaid options based on your budget and the amount of customers you feel you can grow to in the next three years.
5. Agreement
Contract for the best reseller hosting plan. Make sure free credit card processing is included so that we do not need to rely on a merchant account. As a start-up reseller, getting your own payment processing will cost you your precious budget. This budget can be allocated to get more customers to buy your hosting service.
6. Marketing Plan
Configure templates for each of the packages you decide to offer. This is a bonus point when your principal provider makes marketing sales that leads referrals to you sales website. When this is done by your provider, your visibility will increase.
7. Customer Support
Market these packages and sell them to customers. Support your customers. Learn and understand your software to manage tickets, accounting and your control panel. Set up a sample site to get to know your way around.
8. Value Added
Why would you want your customer to book domains somewhere else? Every hosting needs a domain name to build a website. Selling domains will add another service to your offerings and bring profits to your revenue stream.
9. Branding
Most likely, you would like to sell services under your own name rather than using your parent hosting provider's brand. For that, it is important that you choose a hosting plan that also offers you to use your own reseller brand to sell. As a rebranded reseller, you get your own customised selling interface to promote your reseller business in the market. You can use an affiliate system that you can integrate with your business website.
10. Control Panel
As a web hosting reseller, you need to execute, manage and monitor several customer hosting accounts. You must select a web host that offers a user-friendly and convenient reseller control panel to manage client accounts. You wouldn't want to waste too much time allocating and managing services for your customers. Ensure that your web host provides state-of-the-art control panel that makes managing your reseller business with no difficulty.
Normally, to qualify as reseller, you need to read, understand and agree to the Terms and Conditions provided by your principal, starting with putting the hosting partner's logo on your site which will link it to your hosting provider. This would also lead referrals that show your sub brand to you and increase the visibility of your sales site. Do make sure your principal is giving you a Dedicated Account Manager to manage all your customers.
Are you interested and ready to become our partner? Feel free to find out more information at https://www.signetique.com/resellers