Enhance Productivity Through Microsoft 365
Microsoft New World of Work Study* states that 71% of employees in Singapore are required to work outside of office hours and 67% are already spending more than 20% of time working outside the office.
Maintaining control over a workforce that is constantly on the move can be a challenge. You don't want to expose sensitive data nor limit your productivity. Microsoft understands these issues and the result is Microsoft 365 For Business which provides you with:
Business class email address
For your company to build name recognition
Communication tools
For you to connect with customers and colleagues through email, IM, Microsoft Teams, Delve, etc.
3 Reasons Why Microsoft 365 is Preferred Over Google Apps
Privacy
Ensure the Privacy of Your Business Information
Microsoft invests in secure data centers, with separate architecture for consumer and business, to give you a peace of mind. Google Apps single privacy policy is shared across both consumer and business services. Google also offers minimal Data Loss Prevention capabilities, hence users cannot ensure that their data does not leak via Gmail.
Productivity
Consistent Across Any Devices & Platforms, Any Time
Productivity is consistent with Microsoft 365, whether online or offline. Users can continue working with their office client on desktop, even if they experience network issues. In comparison, Google Apps for Work is only limited to Chrome browser. It does not allow you to share Office documents when stored in Google Drive.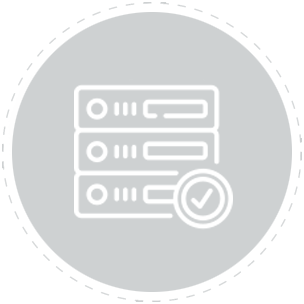 Reliability
Financially-Backed 99.9% Service Level Agreement (SLA)
The Microsoft 365 SLA, measured using a transparent methodology, covers every user and every component of the suite. Uptime figures for Google Apps for Work is a composite of both their consumer and business services and the downtime is recognize only until 5% of their user base is impacted.
Exchange Online
Part of the Microsoft 365 suite, Exchange Online is a business-class hosted email service integrated with contacts, shared calendar and other Microsoft 365 applications.
Simplified admin centre allows you to set up new user emails, restore recently deleted accounts and create custom scripts easily
Email is protected by industry-leading anti-malware and anti-spam filtering as well as remote wipe capabilities
Shared calendar and contacts and the ability to save and share attachments using OneDrive help simplify collaboration
Frequently Asked Question (FAQ)
Any Questions? Drop Us a Message!
Our Customers Found This Helpful, Rate Us