Why Managed VPN Servers?
Install and configure your own Virtual Private Nework (VPN) on any of our multi-core, single or multi processor servers. Use OpenVPN, which is a robust open source VPN to create secure tunnels with SSL/TLS encryption. You can either configure it on your own, or let us handle it.
All our Singapore dedicated servers are hosted in a secured, ISO92007 compliant data center in the eastern part of Singapore.
Signetique Managed Virtual Private Network (VPN) Servers
LATEST INTEL MULTI-CORE SERVERS
Each of our servers are enterprise-grade and has multi-core Intel Processors. From the entry level single E3 Quad Core processors to Dual E5 Deca Core processors, you can be sure it can handle any workload you require.
SUPPORTS OPENVPN
OpenVPN uses a customized protocol to achieve secure connectivity, using SSL (Secure Socket Layer) in the process for security. Many VPN providers offer OpenVPN as a preferred protocol, and the reasons for this are plentiful.
BLAZINGLY FAST SPEED
Our servers are hosted in Singapore with peering with major ISPs in the world. This means that you will experience blazingly fast speed when you host with us.
DATA CENTER IN SINGAPORE
Singapore Data Center is a single-tenant, certified by Uptime Institute, within its own secure compound.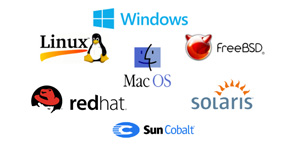 CHOICE OF OPERATING SYSTEMS
Our servers supports different flavours of Linux, such as CentOS, Ubuntu, Debian and others. If you prefer to run Windows, simply select this option while checking out.
24/7 PHONE / LIVE CHAT / EMAIL SUPPORT
We offer 24/7 PHONE / LIVE CHAT / EMAIL SUPPORT. All Customer Care Advisors are real, friendly humans working from our headquarters in Paya Lebar, Singapore. We love answering questions, solving problems, and helping you.
Need Custom Solutions?
Let our team Solutions Architects design a custom environment for your project.